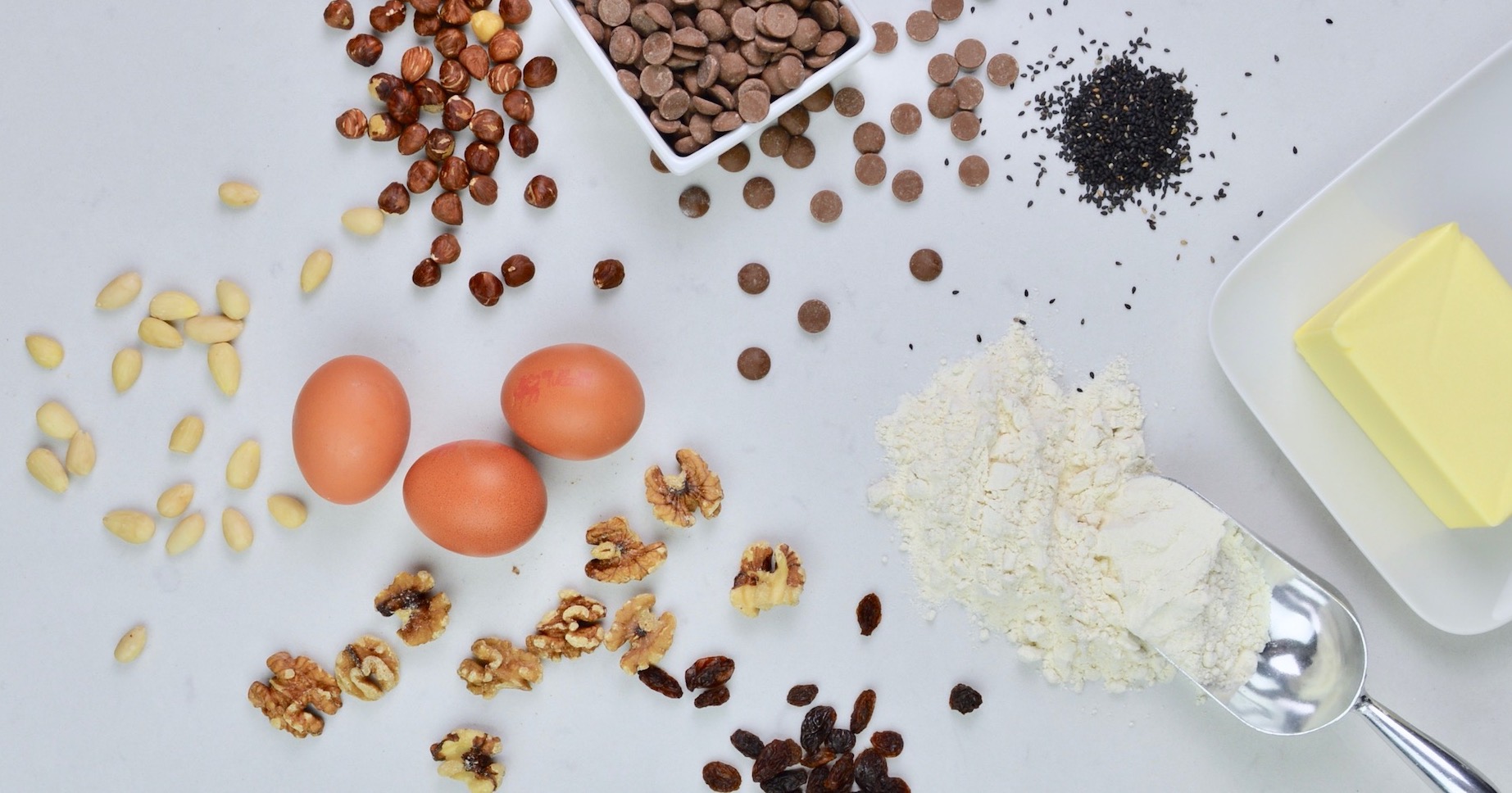 Allergy & Dietary Information
Allergies, intolerances and dietary information
Food allergies, food intolerances and special dietary requirements are important considerations when ordering your cake or wedding favours.
We operate a food safety management system designed to prevent, eliminate or reduce the risk of cross-contamination when making our products. Please do therefore make us aware if there are any allergy, intolerance or dietary requirements for you or your guests which may influence the way we make your cake or wedding favours for you.
When ordering a tiered cake you can minimise any risk of cross-contamination when the cake is dismantled, cut and served, by ensuring the whole cake meets your dietary requirements. Alternatively you can order, for example, a gluten-free tier as part of your cake. If you or your guests cannot tolerate even traces of a particular ingredient, then it is safest to ensure all parts of your cake meet your requirements.
Of the major allergens which need to be declared when used as ingredients, our products may contain cereals containing gluten, eggs, milk (including in butter and cream), nuts (including almonds, hazelnuts, walnuts or pistachios), sesame seeds (if specifically requested), soya and sulphur dioxide (dried fruit). Whilst we are extremely careful about the ingredients that we use, we also cannot guarantee that ingredients are not contaminated at source.
When confirming your order requirements or when delivering your wedding cake and/or favours, we will provide allergen information.
Nut-free
Many of our cakes do not contain nuts, but some of our cakes and fillings do and all macarons contain ground almonds. Where nut ingredients are included is clearly marked on our Cake Menu.
The size of our premises is such that it is not possible to dedicate an entirely separate area to the preparation of nut-free cakes. Our ovens are used to bake macarons as well as sponge cakes. There is a risk therefore that cakes for nut allergy sufferers may be prepared in an area where nuts have previously been used.
We do though take great care implementing our food safety management system to ensure the risk of cross contamination is avoided or reduced. For example, we are extremely careful about the selection, storage and use of ingredients, utensils and our cleaning regime and the organisation of our work area. If you or any of your guests are hypersensitive to nuts, please discuss this carefully with us.
Gluten-free
We have some deliciously moist gluten-free sponge cakes. We use 'Dove Farm' gluten-free flour and sometimes ground almonds when baking those. Please therefore note our gluten-free cakes may contain nuts.